This page is currently under construction, so the information may be incomplete or incorrect.
Summer With Cimorelli is an original web series featuring Cimorelli. It aired on YouTube from June 3rd, 2014 - July 1st, 2014.
Generic Description
When Christina is left in charge of her sisters for the summer, the house quickly dissolves into chaos, as the girls lose the nest egg of money their parents left for them to survive. Unwilling to admit failure, the girls decide to earn back the money by making YouTube videos, that have them literally singing for their supper.[1]
Episode List
Songs Featured Within the Series
Detailed Information
February
On February 28, 2014, Douglas Lieblein posts a picture of Joey and adds the caption: "Having too much fun on set with Cimorelli and Joey Cimorelli aka Bucky Kentucky. "[2]
March
On March 1, 2014, Douglas Lieblein posts a picture of the Cimorelli girls behind a camera, captioning it: "Thanks Cimorelli for the best week ever! So fun! And, yes CimFam, you're gonna love it!"[3]
April
On April 3, 2014, Douglas Lieblein posts a frame of the "super-secret project" he was working on with Cimorelli, which was most likely for this series.[4]
May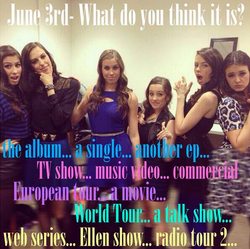 On May 17, 2014, the official Cimorelli Twitter uploaded the image pictured.
On May 21, 2014, the official Cimorelli Twitter tweeted "it certainly is hahaha" in response to someone who wondered if what was happening on June 3 was "one of the biggest things in [their] career".[5]
Also on May 21, 2014, the official Cimorelli Twitter uploaded a picture of the girls with Mark L. Taylor and added the hashtag of June 3. It is currently unknown if he will be making an appearance in the series.
On May 23, 2014, the girls uploaded an image to their Instagram with the following caption: "We have our new series Summer With Cimorelli and we're hosting a free screening concert and M&G in LA with our friends @Subway! Best part is we will be streaming the whole thing on @AwesomenessTV LA Fans... If you want to go this FREE EVENT, get on the guest list by emailing summerwithcimorellila@gmail.com let us know how many tickets you want! Can't wait to meet you guys!"
Later on May 23, Cimorelli announced on their Twitter that tickets for the premiere had been given out,[6] but they were going to free concert on June third. It is going to be held at the Westfield Century City Mall and the girls promise new music.[7]
Photo Gallery
Video Gallery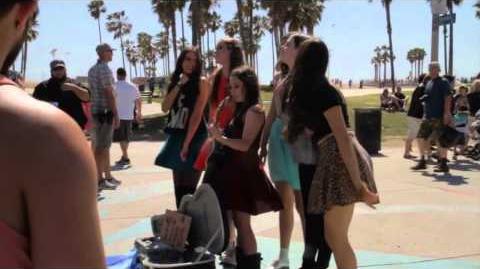 References
Ad blocker interference detected!
Wikia is a free-to-use site that makes money from advertising. We have a modified experience for viewers using ad blockers

Wikia is not accessible if you've made further modifications. Remove the custom ad blocker rule(s) and the page will load as expected.